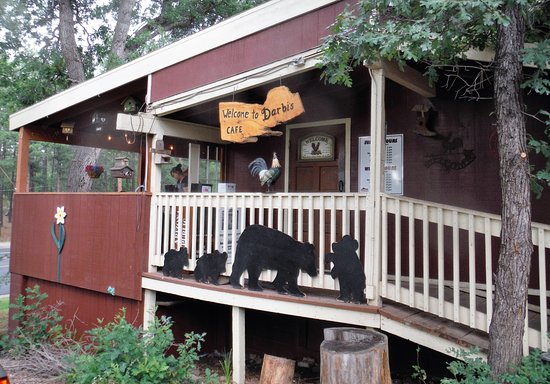 As many people already know, The White Mountains of Arizona is one of the more popular places to get away from it all.
Our visitors include those enjoying the cool summer weather with bountiful days of fishing, hunting, or just star gazing from one of the many campsites….to those who enjoy all the winter sports available at Sunrise ski resort. Sunrise is only minutes from Darbi's cafe and offers some of the best skiing and snowboarding in the state.
Regardless of what brings you to Pinetop, a big part of experiencing all this charming community has to offer is knowing where to eat. We at Darbi's would like to extend a warm invitation to enjoy our home cooking in an atmosphere which will have you coming back time and time again.
From the huge menu selection of delicious meals, to the many trinkets and treasures which make up our decor.
This is one little cafe you will want to share with all your friends and family